7 Easy Steps to Create a support ticketing system in WordPress (30 Minutes)
Step 1: Download Support Genix Plugin.
To try Support Genix for free, download the plugin from WordPress Repository or Install it from your WordPress Dashboard.
Go to WordPress Dashboard > Plugins > Add New
Search "Support Genix"
Install and Activate the plugin.

To use Pro Version, Go to the Pricing Page and purchase a license.
Step 2: Install and Activate the Support Genix plugin
Install and Activate the Support Genix plugin from Dashboard > Plugins > Add New > Upload > Install > Activate
Step 3: Create Ticket Categories
After activation, you will find a menu for Support Genix. From the setting page, create categories for tickets, like Support, Billing, Feature Request, Partnership, etc.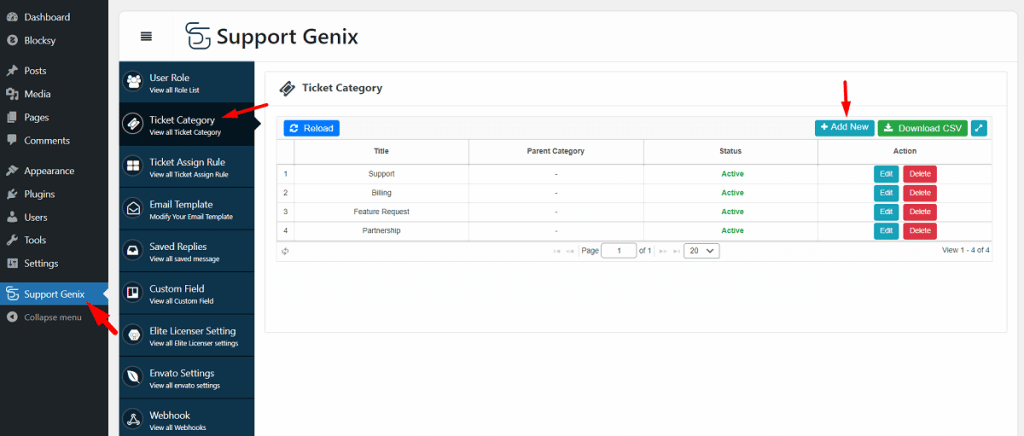 Step 4: Set Automatic Ticket Assign Rule
You can set the auto ticket assign rules from the ticket assign rule tab. These rules automatically assign/notify a support agent when a new ticket is generated.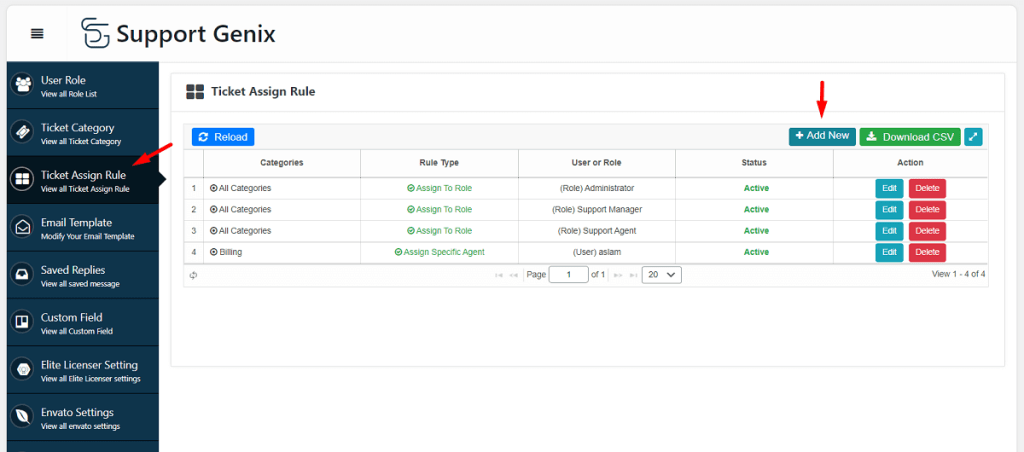 Step 5: Manage Email templates for customers and Agents.
You may manage email templates for customers and agents while a ticket has been created/replied/closed from the Email templates tab.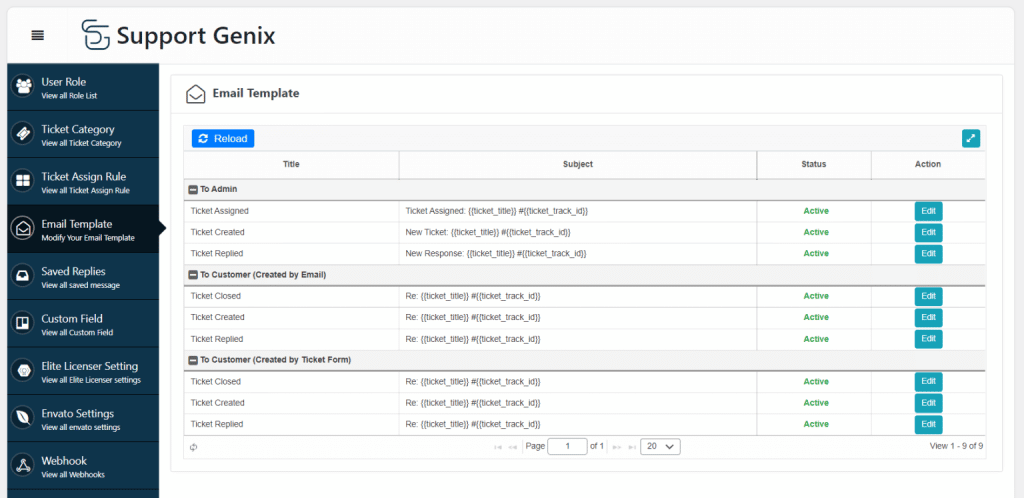 Step 6: Manage Saved replies.
Saved replies help to save time and reply quickly for the most common replies. You can save a few standard replies from the saves reply tab.
Step 7: Create a Ticket page
Create a page from Pages > Add new. Add the title "Ticket" or any name you prefer. Then go to SupportGenix > Setting > Select the page (created for the ticket page).