Elite Licenser Integration
You may verify the license/purchase code using Elite Licenser, a licenser management WordPress plugin that can be used to manage your digital product licenses. Elite Licenser is a licenser management WordPress plugin that allows you to keep track of your product licenses.
Support Genix > Elite Licenser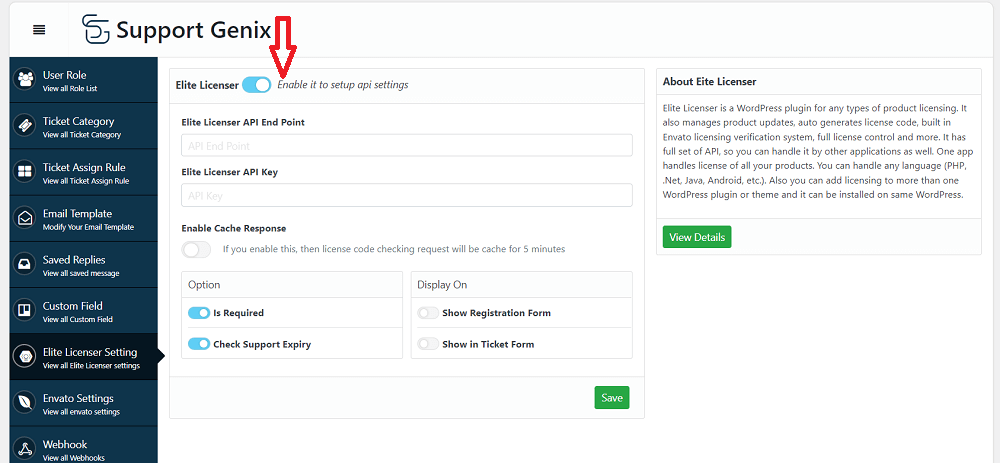 Steps: #
Enable the Elite Licenser Integration from Support Genix, (Screenshot above)
Go to the WordPress website, where you have installed Elite Licenser. Then Go to Elite Licenser Setting and find the End Point there.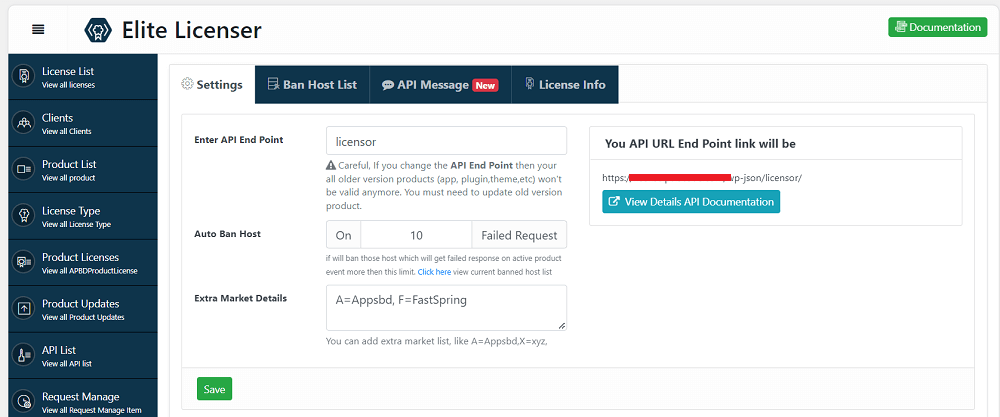 3. Create/Copy the API key from the Elite Licenser plugin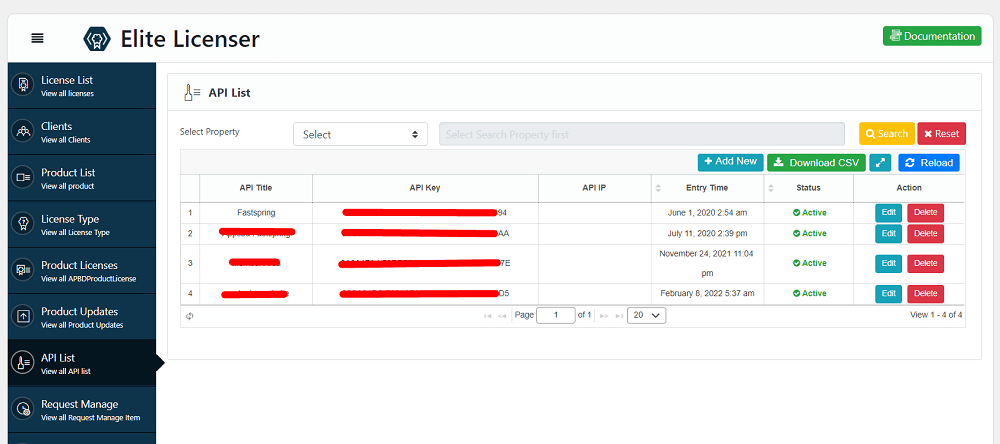 4. Paste the Info in the Support Genix Plugin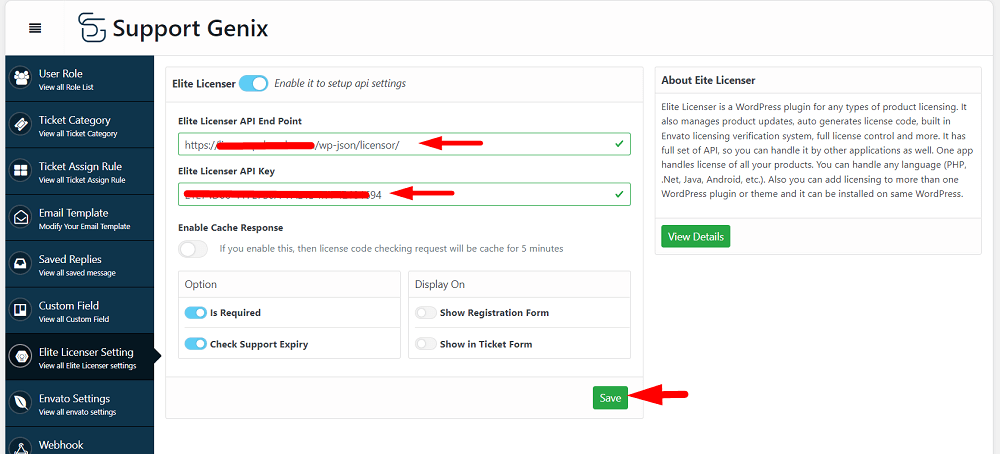 5. A purchase code field will appear on the ticket/registration form based on your above display settings. If the customer enters the proper purchase code with a support period, the ticket will be generated; otherwise, it will request a valid purchase code.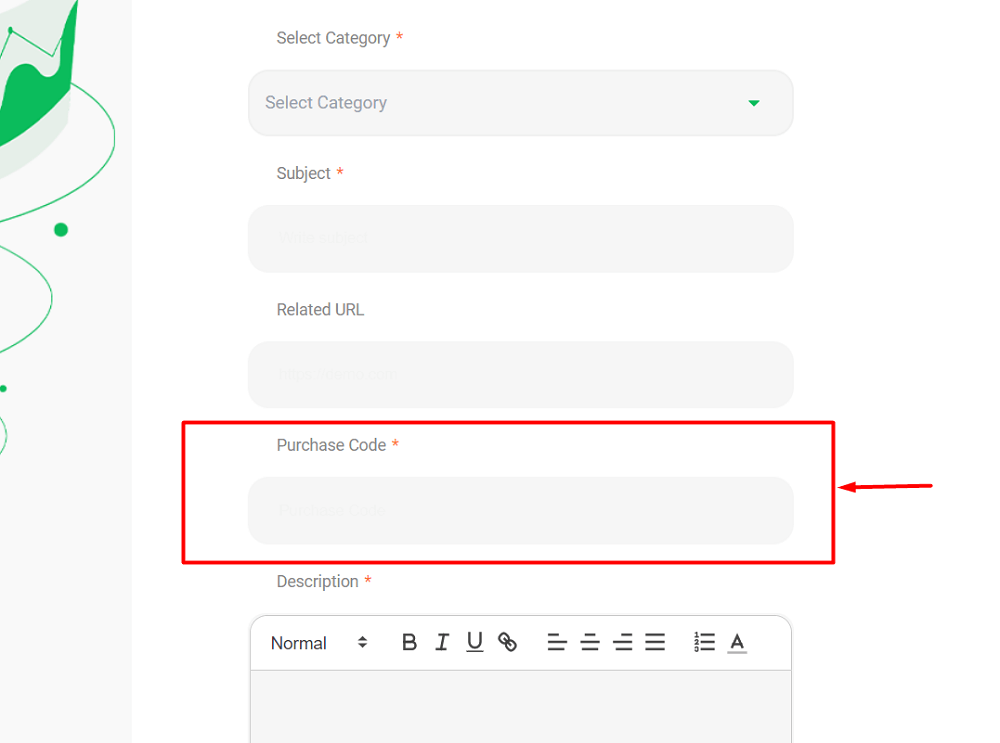 6. you'll find an entry for your promotional code in the ticket details area.