If you're a WordPress theme/plugin vendor on Envato Marketplace, use Support Genix to make it easy for your consumers to get help. This plugin has the Envato integration option, which allows you to verify purchase codes before allowing your customer to submit requests. The client will not be able to create a ticket if the support period expired.
Support Genix > Envato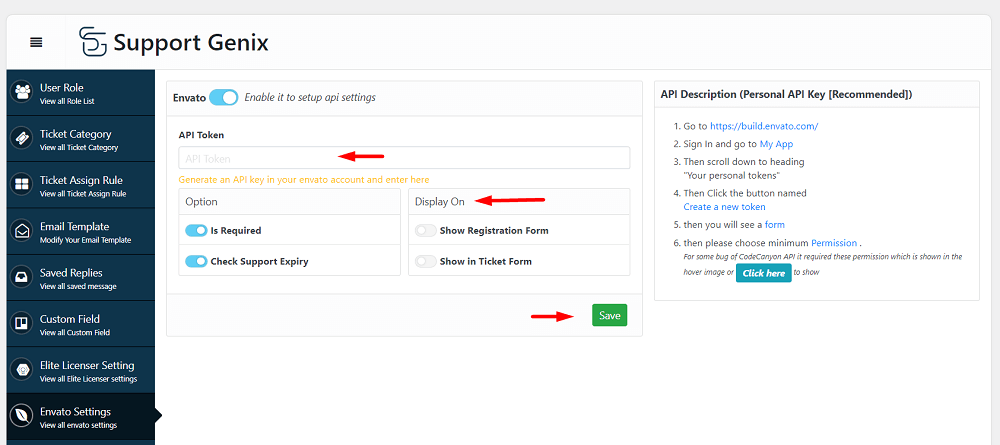 How to find Envato API Token #
Sign In and go to My App
Then scroll down to heading
"Your personal tokens"
Then Click the button named
Create a new token
Then you will see a form
Then choose the minimum Permissions below.
View and search Envato sites
View your Envato Account username
View your email address
View your account profile details
View your account financial history
Download your purchased items
View your items' sales history
Verify purchases of your items
List purchases you've made
Verify purchases you've made
View your purchases of the app creator's items