If you want to keep the header/footer of the ticket page the same as other pages of your website, then you can use the shortcode. On the other hand, if you want to use our plugin layouts for the header and footer, you don't need to use the shortcode.
Note: If you create a page with the SupportGenix shortcode, don't assign this page from the Support Genix setting.
To use Shortcode, you can create a page, then paste the shortcode supportgenix
[supportgenix]
Here, we are using Blocksy theme.
While you can technically use any theme, for the best results, we recommend using a theme that closely resembles your desired design, you may still need to change page layouts and add custom CSS.
We set the Page title: Disabled and Page Structure: Normal Width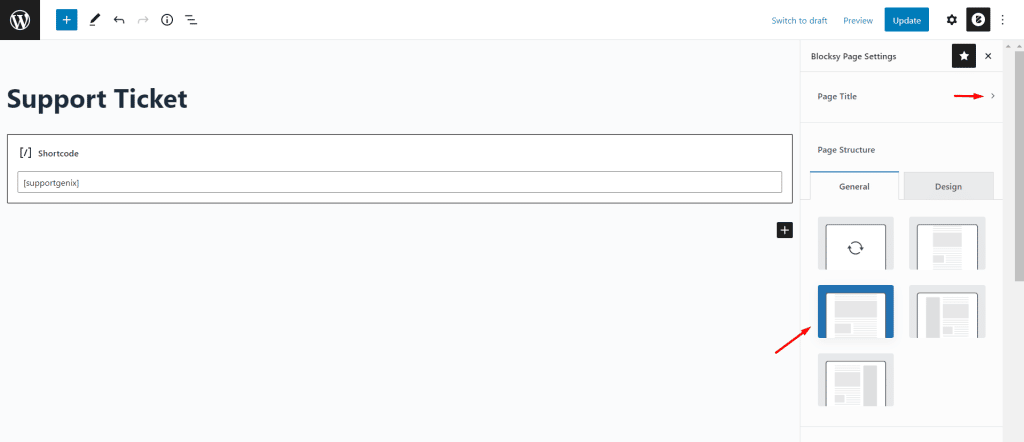 Preview: