You may use a webhook to send data to your CRM or 3rd party applications based on three events (ticket creation, response, and user creation). Using a webhook makes it easy to transfer data from your ticket system to another tool.
Support Genix Setting > Webhook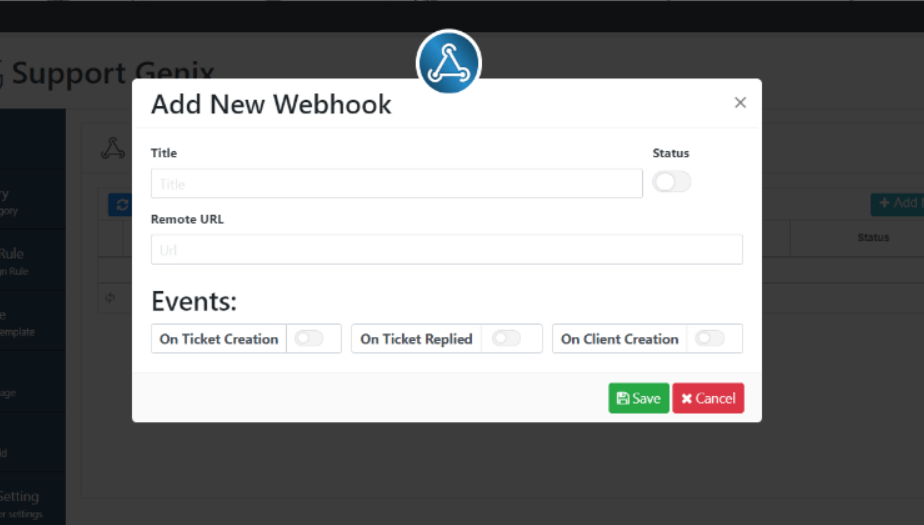 Add a title. Enter the webhook URL from the tools where you wish to send data and pick the event when you'd prefer to do it.