Agent must often respond to numerous Support inquiries in the same manner. As an example, after assisting a client, you might request feedback/review. Instead of typing the same message multiple times, you can simply create a few common replies and use them when necessary.
Support Genix Setting > Saved Replies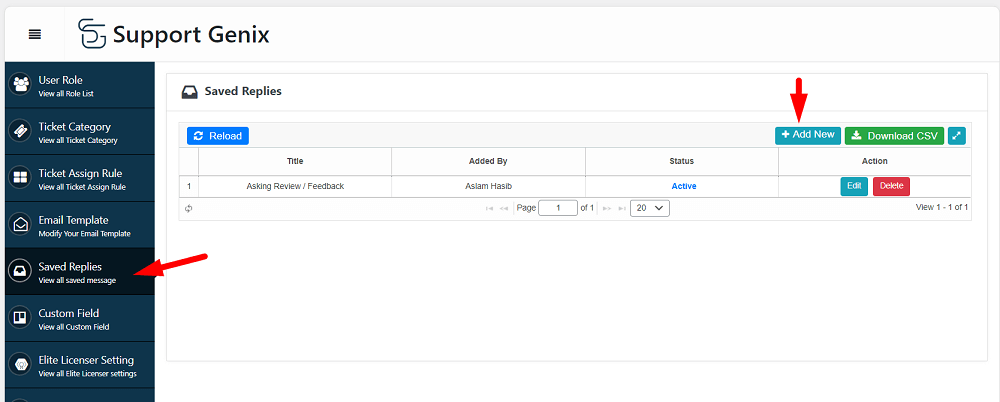 You can Edit saved replies easily.