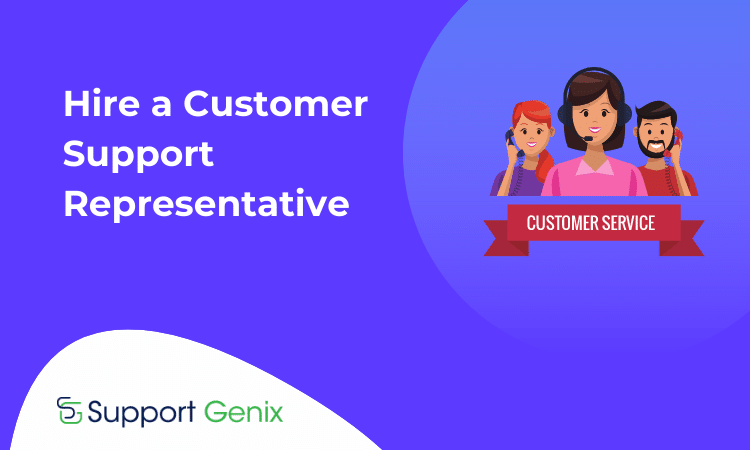 When running a business, it's important to ensure you have good customer support. This is the first line of defense against angry customers and lost revenue. Many businesses choose to outsource their customer support, but it can be difficult to find the right company or individual to do the job. In this blog post, we will give you some tips on how to find and hire a customer support representative who will help your business succeed.
Steps to Follow to Hire a Customer Support Representative
Hiring a customer support representative is an important decision that should not be taken lightly. A successful hire can help retain customers and build strong relationships with them, while a poorly chosen hire can hurt your product's services.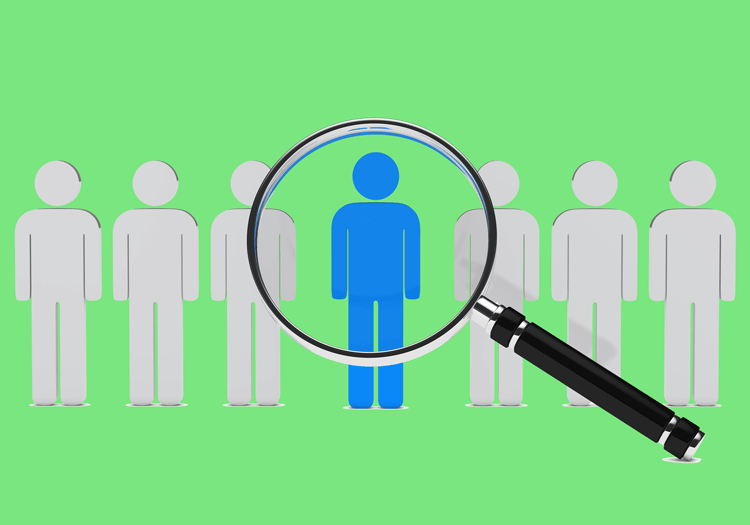 Understand Your Customer Support Needs
When it comes time to hire a customer support representative, there are many factors that require consideration. One crucial factor is understanding the nature of your customer support team's needs. This can inform things such as the type and tone of voice you want for your customer service representatives.
A clear grasp of this will not only help guide you in selecting the right hire but also aid in building effective operational guidelines. Once you have figured out what kind of representational figure you need in your customer support department, then it's time to zero in on the more logistical elements of hiring, such as job postings and interview processes.
Research Companies or Individuals Offering Outsourced Customer Support Services
There are several companies and individuals offering outsourced customer support services that can help you with your customer service needs. Research the best option for your business by taking into account the cost, quality of service, availability, and scalability of the services offered.
Once you have hired a customer support representative, it is important to train and onboard them properly. Then, you can provide them with the necessary tools, resources, and training materials to ensure they have the knowledge and confidence to handle customer inquiries effectively. This will provide a better customer experience.

Monitor your customer support representative's performance on a regular basis to ensure that they are meeting expected service levels. You can give feedback on their performance, identify areas of improvement, and provide coaching and mentoring as needed.
Ask for Referrals and Read Reviews
Ask for referrals from friends and colleagues who have had successful experiences with customer support representatives in the past. Moreover, read online reviews of companies or individuals offering outsourced customer support services to get an idea of their reliability and quality of service.
Consider working with a recruitment agency to help you find the right customer support representative for your business. The recruitment agency would have access to a larger pool of qualified candidates and can help you reduce the time it takes to hire a customer support representative.
Lastly, evaluate your hiring process on an ongoing basis to ensure that it is effective and efficient.
Make Sure They Have the Right Skills and Experience
Make sure to hire a customer support representative based on their skills, experience, and qualifications. In addition, it is important that they have the right technical knowledge and communication skills required for the job.
Once you have found the right candidate, set clear expectations about the role and responsibilities of the position, as well as performance goals, deadlines, and other metrics.
Provide regular feedback to your customer support representative on their performance and progress. Encourage two-way communication between you and the representative so that any issues or challenges can be discussed in an open forum. This will help build trust and ensure that problems are solved quickly and efficiently.
Set Expectations and Establish Clear Communication Channels
Establish clear communication protocols between you and your customer support representative, including when and how to communicate. By doing this, it will be possible to make sure that goals are accomplished, and problems are solved quickly.
Finally, make sure to provide incentives to your customer support representative for their hard work. This could involve offering bonuses or other forms of recognition. Doing so will ensure that your customer support representative feels valued and motivated to perform their best. By following these steps, you can ensure that you get the most out of your customer support representatives.
Provide your customer support representatives with ongoing training to ensure that they are up-to-date on new services or products, as well as any changes to existing processes. Additionally, provide training on customer service best practices and more.
Negotiate a Fair Price for Their Services
When hiring an outsourced customer support representative, make sure to negotiate a fair price for their services. Compare prices with other providers to get an idea of what is reasonable and competitive. Don't be afraid to ask questions about their experience and qualifications as well, which will help you make the best decision when it comes to hiring someone who can provide excellent customer support.
Being aware of customer service trends can help you stay ahead of the competition and ensure that your customer support representatives are up-to-date on the latest trends and practices. This is important for both providing a great customer service experience and staying competitive in an ever-changing landscape.

Monitor Performance to Ensure Quality Service
Monitor your customer support representatives' performance and adjust as needed to ensure they provide the best possible service. In addition, ask for customer feedback regularly, which can help you identify areas of improvement or issues that need to be addressed. By staying on top of performance metrics and customer feedback, you can quickly identify any issues and take corrective action if necessary.
Frequently Asked Questions
What qualities should I look for in a customer support representative?
Look for customer service representatives who have strong communication and problem-solving skills, as well as the ability to empathize with customers. Additionally, experience in customer service is an advantage.
Where can I find qualified customer support representatives?
You can search for qualified candidates through job postings on various job boards and websites such as Indeed, LinkedIn, or Craigslist. You could also use a staffing agency that specializes in customer service jobs.
What kind of training do my customer support representatives need?
Your customer support representatives will need training on topics such as your company's products/services, customer service best practices, and how to use your help desk software/customer engagement platform.
Support Genix
WordPress Support Ticket Plugin
Take Your Customer Support to The Next Level and Boost Customer Satisfaction Rates
Final Thoughts
Hiring the right customer support representative can be the difference between successful customer relationships and lost opportunities for your business. It is important to hire someone passionate about helping customers, knowledgeable about your company's operations and has experience in providing excellent customer service.
Evaluate potential candidates' resumes carefully to make sure they have the skills, qualities, and experience necessary for the role. Additionally, checking references will give insight into how well each candidate could potentially perform in the position.
Ultimately, you want to hire an individual who will represent your business professionally and respectfully so that customers continue connecting with your brand.