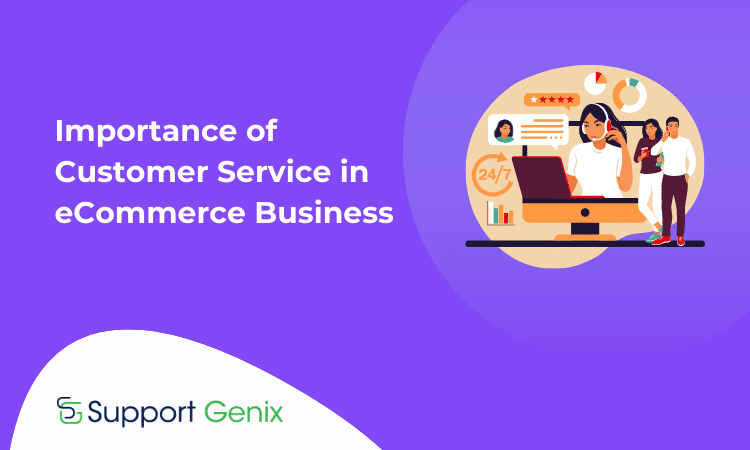 When it comes to eCommerce, eCommerce customer service is one of the most important aspects of a successful business. In fact, it can be the difference between making a sale and losing a customer. Excellent eCommerce customer service can help build trust with your customers and create long-term relationships. In this article, we will discuss the importance of customer service in eCommerce business and how you can provide excellent Customer Service in eCommerce Business.
What is customer service and why is it important in eCommerce?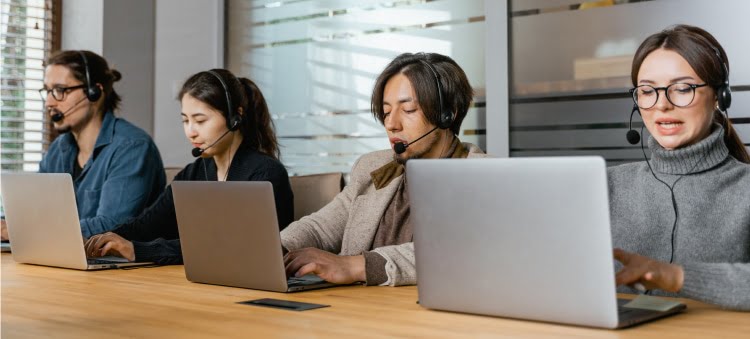 Customer support is a vital component of any business model, helping to bridge the gap between a company and its customers. It ensures that customer issues are addressed promptly and professionally, allowing customers to meet their needs quickly and efficiently. From providing technical assistance with products to answering policy questions, eCommerce customer support is essential in increasing customer satisfaction rates. Companies must make sure they have knowledgeable staff available as needed.

Furthermore, having highly trained and friendly eCommerce customer service teams also assist with improving company's reputation by showing potential customers that their needs will be met in a competent manner if they choose to use a particular business. Therefore, it is clear that reliable customer support is invaluable for companies, both big and small!
What are some best practices for providing customer Service in eCommerce Business?
Here are a few practices you can consider if you want to deliver great Customer Service in eCommerce Business –
Maintain Consistent Customer Service.
Providing excellent customer service in eCommerce is essential for success. Customers need and expect real-time responses to their inquiries, both before, during, and following their purchase. One of the essential best customer service strategies to ensure optimal customer satisfaction is maintaining consistent customer service. This means responding quickly, providing accurate information, and not forcing customers to repeat themselves for one reason or another during the entire process.
Meet customers on their terms.
Another great practice when it comes to providing customer service in the online space is meeting customers on their terms. Whether that means having a variety of contact options or providing 24/7 support, considering customer convenience can go a long way in fostering loyalty.
Develop a Multichannel Strategy.
Developing a multichannel customer service strategy for eCommerce is vital to meet customer expectations. When customers can access the same product information through multiple channels, it streamlines the shopping process and creates a better customer experience.
Numerous channels can be employed for providing great customer service, including websites, search engines, social media networks such as Facebook, Twitter, Instagram, and Pinterest, email, telephone, and WhatsApp. Businesses should embrace these additional communication outlets to help engage with customers when they need assistance or support.
Deliver Real-time Support with Live Chat.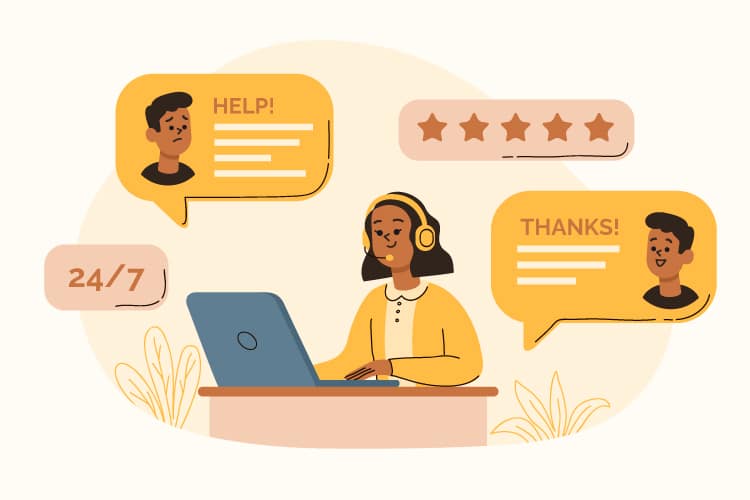 With advancements in technology, providing quality customer support in eCommerce should not be a challenge. Businesses can adopt several best practices when providing customer service on their online platform. A practical solution could be to use the live chat feature to provide real-time eCommerce customer support.
The help desk is a great eCommerce customer service software that can also be used to quickly and efficiently handle customer queries. Furthermore, through self-service-based eCommerce customer experience, clients can find answers to their questions without having to go through the process of contacting eCommerce customer service now and then.

Harness the power of customer reviews
By collecting customer feedback and reviews, eCommerce brands can gain insight into the eCommerce customer experience and what customers need or desire most. Companies should take advantage of customers' willingness to provide opinions and suggestions. Making it easy for shoppers to leave product reviews through automated or manual emails can be a great way to monitor these customer reactions and identify customer pain points that arise along the purchase journey.
What are the benefits of providing excellent customer service to your customers?
Excellent eCommerce customer service to customers can be one of the best investments a business can make. Not only do satisfied customers come back for more, better service often helps companies increase sales and extend their reach as customers spread the word about positive experiences. With higher customer satisfaction also comes loyalty and repeat business, which results in increased profit margins for the company.
Delighting customers with top-notch eCommerce experience also helps a business build trust with its audience and maintain a strong reputation in the industry, leading to more referrals and a more extensive customer base. Providing excellent customer service is essential to boost any business's success in today's competitive market.
Support Genix
WordPress Support Ticket Plugin
Take Your Customer Support to The Next Level and Boost Customer Satisfaction Rates
How can you measure the success of your customer service efforts in eCommerce?
When running an eCommerce business, it is important to measure the success of your customer service efforts. This allows you to identify areas of improvement and capitalize on what works best with customers. There are a few key methods for doing this.
First, look at the response time for customer queries and complaints – if your e-commerce customer service representatives are taking too long to answer customers, chances are that customers will be unsatisfied with their experience.
Second, track customer feedback – reviewing customer surveys and feedback can give invaluable insight into how customers feel about their experience dealing with your business.
Finally, take a look at customer retention rates – when customers repurchase from you again and again it means that they had a great overall experience the first time around. Utilizing these metrics can help you ensure that your customer service efforts result in satisfied customers.

How can you improve your customer service in eCommerce business if needed?
Improving customer service in eCommerce is essential for any business to be successful. The key to improving customer support is understanding your customers' needs and preferences. Researching user feedback and trends can give you insight into what potential customers are looking for when they interact with your store.
In addition, focus on creating an engaging website experience, making it easy for customers to find the products or services they need, and encouraging interaction with their questions or feedback. Automation tools like chatbots can also help bridge the gap between online stores and their customers by giving quick responses, helping reduce wait times and boosting overall enthusiasm for the store. Finally, investing in customer service personnel can bring a human touch to your business that many eCommerce customers appreciate, even when they shop online.
Final Thoughts
Improving customer support in eCommerce is a process that requires ongoing effort and monitoring. Having the right systems, knowledge, and team in place is the best way to ensure success. Open communication with customers is essential for building trust and loyalty; you can facilitate this by offering various channels for feedback and clearly stating your policies. Keeping up with these practices will ensure your customer service remains on track for growth and long-term success.
Support Genix
WordPress Support Ticket Plugin
Take Your Customer Support to The Next Level and Boost Customer Satisfaction Rates