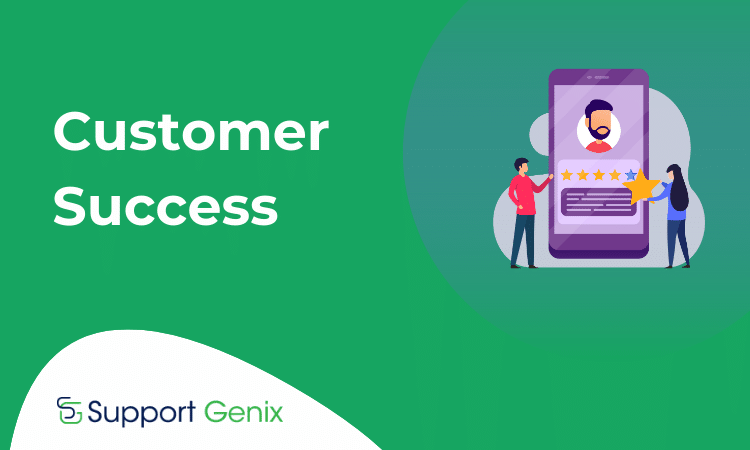 Customer success has become an increasingly important part of any business's strategy, with the goal of ensuring that customers remain happy and loyal. Customer success is a proactive approach to customer service account management that focuses on helping customers achieve their desired outcomes from using your product or service.
Customer success is about personalizing support, creating strategies to increase customer satisfaction, and building long-term loyalty.
By understanding what makes customers successful in using your products or services, you can ensure they get the most out of their experience with your brand. This article will discuss how businesses can leverage Customer Success initiatives to maximize customer satisfaction and loyalty.
What is Customer Success and Why It Matters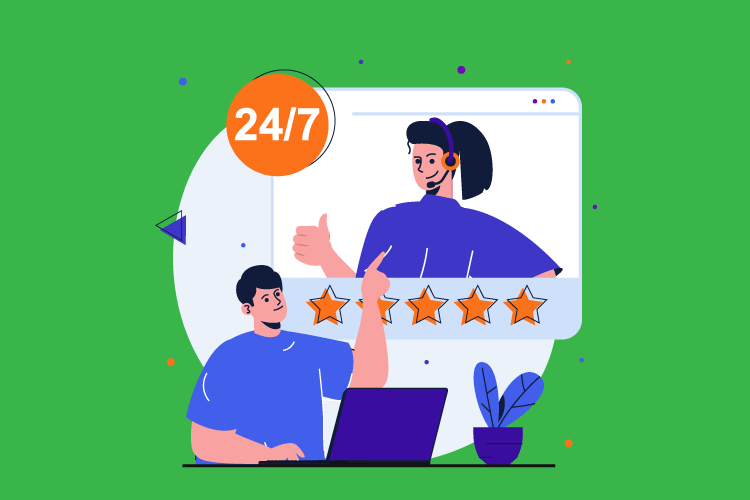 Customer success is essential in business, where companies strive to foster long-term customer relationships. This approach involves understanding a customer's needs and striving to provide the best product or service that meets these needs. This can be accomplished through providing specific customer success solutions, such as training and assistance with any problems that may arise.
The emphasis on customer success is based on the idea that increasing customer satisfaction will improve brand loyalty and lead to more repeat business. In addition, companies putting effort into customer success are rewarded by providing a more satisfactory customer experience in the long run, leading to better account management operations and good returns on their investments.
Strategies for Achieving Customer Satisfaction
In today's business environment, satisfying customers and meeting their expectations is crucial to success. Organizations must develop strategies for achieving customer satisfaction that goes beyond providing quality products and services. Here are a few strategies for achieving customer satisfaction –
Understand your customers
Knowing your customers is essential to ensure they are satisfied with the product or services you provide. It starts with gathering customer profile data, including their purchasing behaviors, demographic information, key characteristics, and any pain points they might have.

Insights from this can be used to understand what you need to do to serve them better and provide a superb customer experience that meets their needs and solves their problems. Understanding your customers is a powerful way to exceed their expectations and ensure continued loyalty.
Create a customer-centric culture
Creating a customer-centric environment within an organization is essential for providing excellent customer experiences. The process should begin from the top, with leadership setting a clear example of what it means to value customers. Customer success team employees should be trained on how customer service looks in practice.
Managers must ensure that the operational culture reflects it by tracking customer feedback and constantly seeking ways to serve customers better. The effort is worth it, as customer-focused companies regularly outperform their peers because they have successfully understood their most important asset—their customer support.
Lead with empathy
Having an empathetic outlook when interfacing with customers makes a big difference in their satisfaction and reinforces the idea of customer-oriented business practices. Acknowledging that customers may be in stressful or difficult circumstances helps to build trust and encourages them to share more details about their issues.
By leading with empathy, you can gain insight into your customer's needs and create experiences that will make them more likely to reach out when they need your company's assistance. This approach builds customer loyalty, which is essential for sustainability in any industry.
Act on customer feedback
Customer feedback provides a window into how well your business is performing, which is why it's so important to act on it. Leveraging their insights can help you identify which practices or processes resonate with customers and which could use improvement. Taking that analysis further and creating strategies to leverage the information can make a huge difference. It helps ensure that your customers are expectations are always being met by making adjustments as needed.
Maintain customer service etiquette
Setting ground rules for customer support communication is essential to a business's success in creating long-term relationships with its customers. When customer retention account managers are trained and educated on communicating with customers, it can make all the difference between a high or low level of customer satisfaction.
A few easy tips that any business can use right away include using positive words and phrases when interacting with customers, listening actively to their needs, and showing gratitude for their time and patronage. These things go a long way toward increasing customer loyalty and creating a lasting impression.
Provide real-time assistance with visual tools
By providing real-time assistance through visual tools such as video chat, co-browsing and live chat conversations, customers can quickly get direct access to the support they need. This real-time assistance and customer success software ensure that queries are handled promptly and efficiently, leading to higher customer retention.
Companies looking for ways to enhance their customer support should consider investing in these powerful real-time visual tools to provide the best possible customer experience.
Tactics for Enhancing Customer Loyalty
Enhancing customer loyalty is essential to successful businesses and can be done in multiple ways. These customer success strategies will strengthen your customer relationships in no time.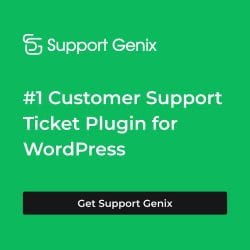 One of the most common tactics successful businesses use is setting up a subscription service, which encourages regular purchases and keeps customers coming back.
Another customer success solution businesses can use to foster loyalty among their clientele is asking for reviews – this not only allows them to find out what customers think of their products but also provides valuable publicity when those reviews are shared with other potential buyers.
Finally, another essential customer success strategy for enhancing customer loyalty involves responding to feedback and reviews promptly and constructively. This makes customers feel seen and appreciated and helps build an even stronger relationship between them and the brand.
Proactive Customer Success Management Techniques
In today's world, customer success is essential for businesses. A way to ensure customer success is to use proactive customer success management techniques. These techniques promote an understanding of the customers' needs and are tailored to meet their expectations.
Create A Success Framework
Put in place the right internal processes and workflows.
Build a customer success journey map. …
Anticipate customers' needs for success.
Focus On Improvement
Look To the Future
Support Genix
WordPress Support Ticket Plugin
Take Your Customer Support to The Next Level and Boost Customer Satisfaction Rates
Key Takeaways on How to Implement Customer Success Practices in Your Business
Implementing customer success practices in your business can provide long-term benefits that help create a stable, growing customer support base. To get started, here are a few key takeaways you should consider –
Understand What Success Means to Your Customers: Implementing Customer Success Practices in your business is an invaluable way to ensure your customers remain engaged and loyal. The most successful customer success strategy of going about this is understanding what success means for each customer.
Segment Your Customer Base: Each one might have different needs or expectations, so segmenting them into groups based on their requirements is a great way to assess the best approach.
Place an Early Focus on Customer Success: Additionally, placing an early focus on customer success is paramount as this will, over time, strengthen relationships between you and your clients.
Create a Customer Success Journey Map and Success Playbook: Creating a Customer Success Journey Map will aid in navigating tools and processes designed to boost engagement with customers while developing a Customer Success Playbook allows everyone involved to be on the same page with common goals and guidelines.
Add Value with Every Interaction: Lastly, whenever there are interactions between businesses and clients, it's essential to add value by innovating products/services that can improve the customer's experience or build trust.
All these account manager customer success ideas combined work together hand-in-hand, aiding in optimizing customer success strategies for solid business relationships.
Final Thoughts
Customer success is a crucial element in keeping any business alive and thriving. By providing customers with the best service experience possible, you can deepen existing customer relationships and attract new ones. Taking these steps of product marketing customer success will ensure your customers remain successful and actually get more out of their experience with you.
Support Genix
WordPress Support Ticket Plugin
Take Your Customer Support to The Next Level and Boost Customer Satisfaction Rates