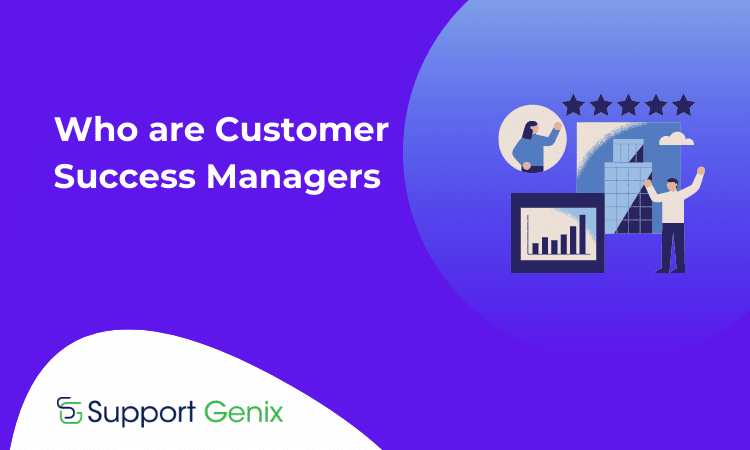 As businesses strive to serve their customers effectively, customer success managers have become an essential component for organizations aiming for long-term success. These individuals build relationships with customers, create value, and foster loyalty, allowing companies to understand better their clientele's needs, objectives, and desired outcomes.
With a deep understanding of both the company's product offerings as well as the aspirations of its customers, customer success managers play an invaluable role in ensuring profitability and growth.
By providing insights and direction across departments, they also help to ensure that an organization's operations are organized around customer expectations and evolving demands. Simply put, when it comes to elevating business performance, customer success managers can be key change agents.
Who are Customer Success Managers?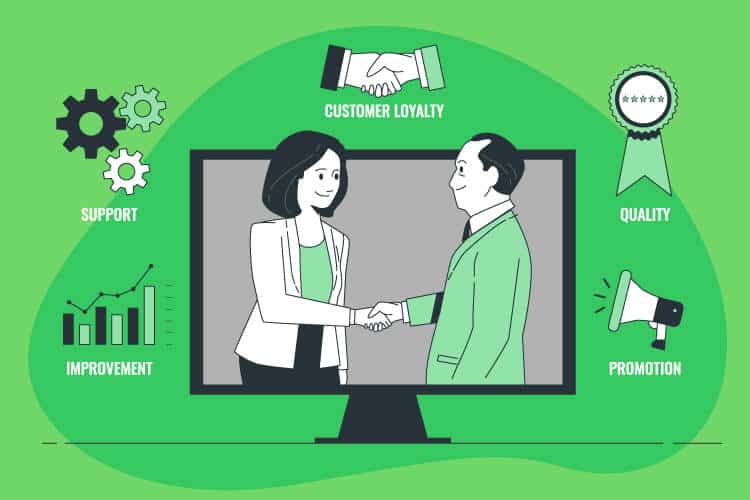 A Customer Success Manager (CSM) is a customer-facing role that is the primary point of contact with existing customers. CSMs are responsible for ensuring customer satisfaction and loyalty by managing day-to-day activities, such as onboarding new customers and configuring & troubleshooting software features. It also provides technical assistance and product feedback, problem-solving, and deploying innovative strategies to foster customer relationships. 
With this crucial role comes an understanding of the company's objectives and how to achieve them through identifying opportunities and proposing solutions. All in all, a Customer Success Manager ensures customer success and contributes strongly to the success of their organization.
Benefits of Having Customer Success Managers
Having a customer success manager on board can be highly beneficial for businesses looking to implement immersive customer service experiences. These professionals focus on building long-term relationships with customers through proactive strategies while ensuring their journey is a smooth one. Some of the benefits of having customer success managers are-

1. Increased customer retention and loyalty
2. Improved customer recovery post-sale
3. More opportunities for feedback and improvement
4. Enhanced customer experience through personalized support
5. Monitor customer usage patterns to anticipate needs and problems
6. Increase upsells, cross-sells, and referrals via better relations with customers
How to Find the Right Customer Success Manager
Finding the right customer success manager is essential to giving customers the best experience possible. The ideal candidate should possess a strategic mindset while being able to create positive relationships with stakeholders.
The right Customer Success Managers must have problem-solving skills. They should understand their customers' goals, be willing to proactively provide meaningful solutions and services that deliver real value, and have a genuine interest in pursuing customer satisfaction.
They should have focused on long-term goals, specifically driving adoption, delivering value, and ensuring ROI. The ideal candidate will also have effective communication skills, be able to assume responsibility for decisions made on behalf of customers, and establish trust and credibility between the customer's team and your organization.
Taking the time to assess prospective candidates properly is essential for identifying an individual who can bring added value to the role.
Support Genix
WordPress Support Ticket Plugin
Take Your Customer Support to The Next Level and Boost Customer Satisfaction Rates
Strategies to Boost Your Business Through Customer Success Managers
Customer success managers (CSMs) have become an increasingly popular asset in businesses of all sizes due to their ability to provide customers with a personalized, high-quality experience. CSMs are invaluable for any business looking for ways to increase customer loyalty and retention and build strong relationships with their target audiences.
In order to maximize the benefit of having CSMs on staff, it is important to ensure they are properly trained and knowledgeable about industry trends. However, the following are some of the strategies to boost your business through customer success managers-
Identify potential customers and target them with tailored messaging
Develop tailored strategies for customer retention and loyalty
Implement a system to measure success and performance metrics
Assign customer success managers to monitor and adjust customer experience if necessary
Provide proactive support in the form of troubleshooting tips, personalized offers, etc.
Analyze customer feedback to develop more effective strategies
Overall, engaging a team of CSMs with effective training methods and thoughtful tools can be a great strategy for boosting any business' performance with its customers.
Conclusion
Customer Success Managers have quickly become essential for companies of all sizes to maximize their success in the industry. They ensure that customer satisfaction is optimal and that customer problems are addressed and solved quickly and effectively.
From onboarding to product integration and beyond, good customer support is key to increasing strong customer retention and having a qualified team of professionals can make all the difference in running a successful business. By providing top-notch customer service, you're taking the first step toward getting ahead of your competition. Investing in Customer Success Managers will be one of the best decisions your business could make.
Support Genix
WordPress Support Ticket Plugin
Take Your Customer Support to The Next Level and Boost Customer Satisfaction Rates