I do not want my users to have to register. Just submit the ticket on a public page
If you want to allow your customer to create a ticket without login/registering, you need to follow these steps –
Step 1: Go to WordPress Dashboard > Support Genix > Email to Ticket > Mail Box > Add New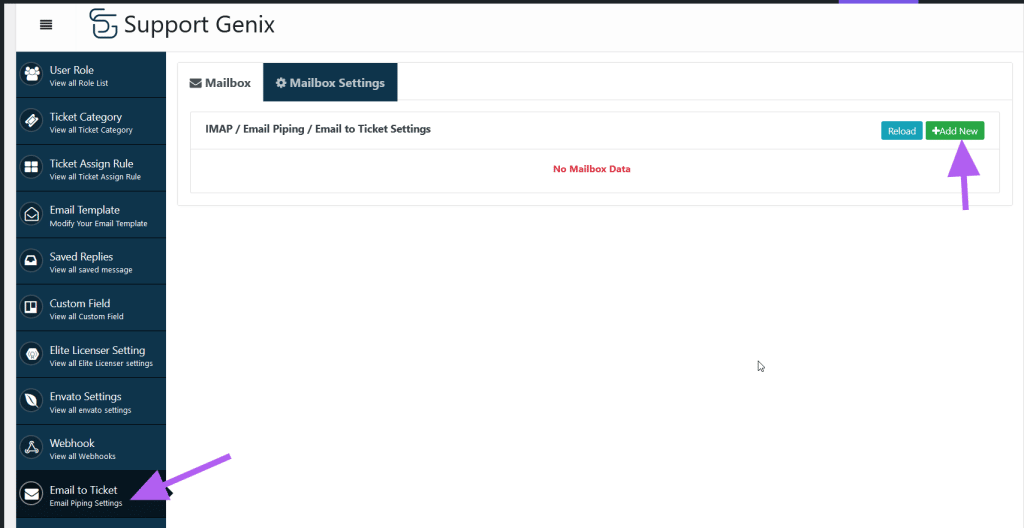 Step 2: Go to WordPress Dashboard > Support Genix > Email to Ticket > Mail Box > Add New
1. Click Add new button to Add Email Account.
2. Add Hostname (sample: imap.domain.com, Email ID (Sample: [email protected]), and Password
3. Assign this email for all categories or specific category (Choose Billing category, for billing email).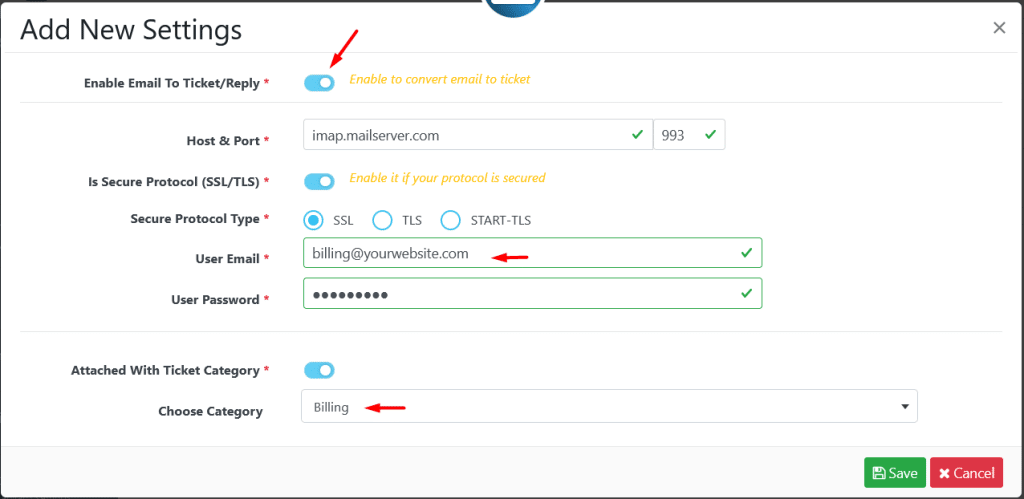 Create Unlimited Mailboxes
You can create multiple mailboxes for different teams/departments, for example, for support – [email protected]; for sales, [email protected]. In Support Genix, there is no limit, you can create unlimited mailboxes.
Step 3: Create a form using Contact Form 7 or WPForms plugin
Email Setting for WPFroms plugin –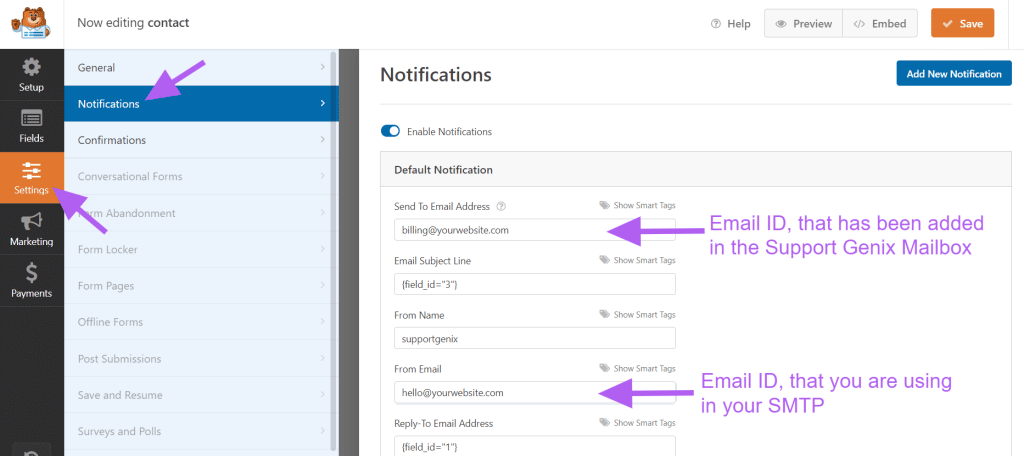 Email Setting for Contact Form 7 plugin –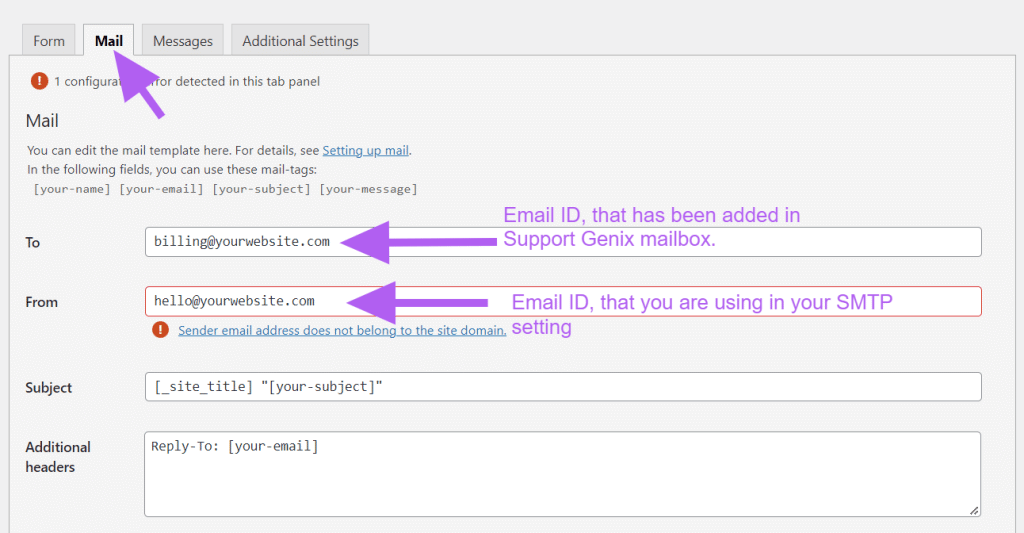 When anyone fills the contact form, it will generate a ticket, and login/register is not required for this case to create or manage tickets. In this way, customers will be able to reply to the ticket from their email, but you or your team can reply from the ticket system.