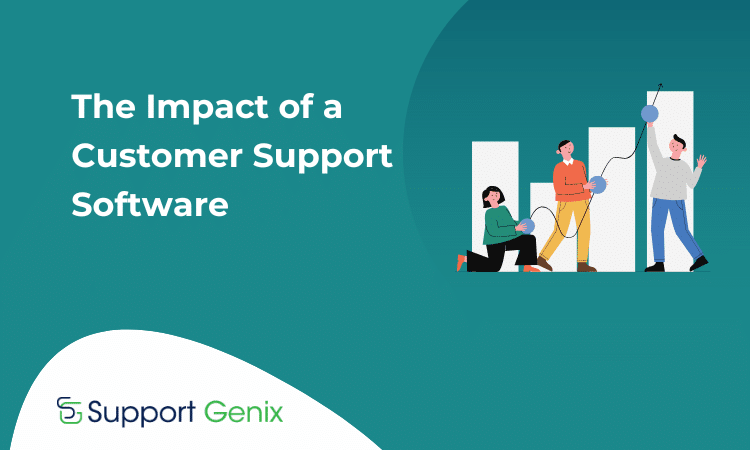 Having an excellent customer service system is essential for any business. It helps you respond quickly and effectively to customer queries, build customer trust, create an efficient feedback loop for customer experience improvement, and ultimately drive more sales. But how do you know which customer service software solution is right for your business?
In this article, we'll discuss the impact of using customer support software on your business and provide tips on how to choose the most suitable solution for your needs. We'll also look at some of the features that make up a good customer service platform so that you can be sure you are getting the most out of it. So let's get started!
What is a Customer Support Software?
In today's fast-paced business environment, providing exceptional customer service has become more crucial than ever. Customer support software solutions play a vital role in streamlining communication, enhancing organization, and ensuring customer experiences are addressed promptly and effectively.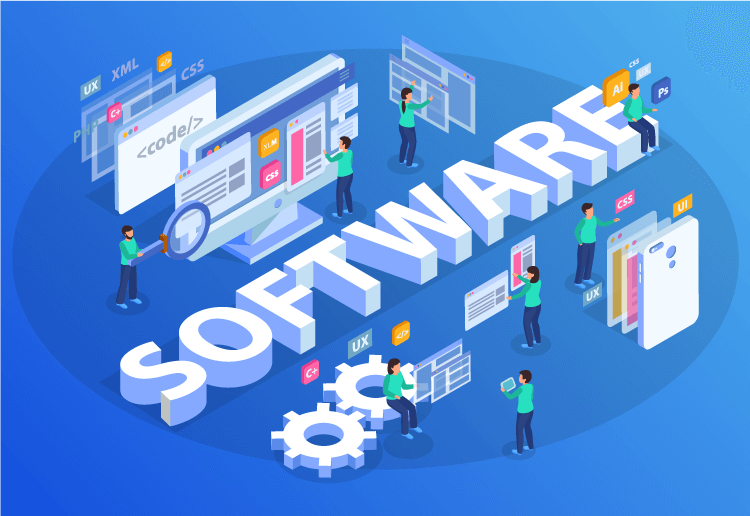 These sophisticated customer service software solutions reduce multiple channels, enabling a seamless and integrated approach to handling customer inquiries. By implementing customer support software, businesses of all sizes can achieve improved customer experience, live chat options, foster long-lasting relationships, Social media, and ultimately cultivate a loyal customer base.
As a result, investing in customer service software solutions should be seen as a strategic and essential asset in order to maintain competitiveness and thrive in the ever-evolving world of commerce.
How Does it Impact Your Business?
Increased Customer Satisfaction: Quick and accurate responses to customers are made possible by excellent customer service systems, which increase customer happiness. Businesses can gain from automated self-service systems like knowledge bases that let clients locate solutions independently without contacting customer support representatives.
Enhanced Efficiency: Automating customer service procedures can decrease manual work and boost efficiency. Chatbots and other automated live chat tools can provide rapid answers to frequently requested queries while allowing agents to concentrate on more involved inquiries.
Simplified Customer Feedback Collection: Customer feedback on social media can be gathered and analyzed via a customer service system. This information can enhance client satisfaction and ensure your offering fulfills their demands.
Efficient Data Management: Having a customer service system in place makes it much simpler to manage vital client information, including purchase history, contact details, and feedback. Agents can more easily access customer information and swiftly deliver the best service possible.
Enhanced Team Collaboration: A quality customer support system will also have tools that make it simple for team members to work together on client inquiries. It helps agents stay in sync, quickly handle problems, and deliver better service.
Support Genix
WordPress Support Ticket Plugin
Take Your Customer Support to The Next Level and Boost Customer Satisfaction Rates
Choosing the Right Solution for Your Needs
Selecting the appropriate solution for your specific requirements can be a complex yet indispensable process that greatly influences the success of your endeavors. Keep these things in mind while choosing the right solution for you —
Identifying Your Requirements
Prior to comparing various customer support software choices, it's critical to determine your unique needs. It can include information about your company's size, the number of customer queries you get, the methods your clients use to contact you, and any particular features or integrations you need. You may focus your search on platforms that are most appropriate for your company by being aware of your particular needs.
Features to Look Out For in a Customer Service Platform
Multi-Channel Support: In order to ensure that you can reach your consumers wherever they are, the customer service software should support a variety of channels, including email, phone, live chat, and social media.
Ticket management function: With the ticket management function, you can track and rank customer service requests, allocate them to particular agents or teams, and keep track of their development.
Knowledge Base: A knowledge base allows you to provide self-service alternatives to your clients, including FAQs, guides, and lessons.
Analytics and Reporting: To help you evaluate the success of your customer support initiatives and pinpoint areas for development, the customer service software should provide powerful analytics and reporting capabilities.
Integration with Other Systems: Choosing customer care software that integrates with any other customer service software solutions your business could be using, such as a CRM or marketing automation platform, is essential.
It's time to weigh your selections after determining your requirements and the essential features you want. While contrasting several platforms, take into account elements like price, usability, and customer support.
Before making a decision, you might also wish to check user reviews and ask for demos or samples of the customer service software to test it out. Then, take the time to make an informed decision since the correct customer service software can significantly impact your company.
Support Genix
WordPress Support Ticket Plugin
Take Your Customer Support to The Next Level and Boost Customer Satisfaction Rates
Frequently Asked Questions
What are the benefits of using customer support software?
Customer support software can help streamline customer service processes, enabling your team to respond to customers quickly and consistently. It also helps you track customer inquiries so that you can gain insights into their needs and customer experience.
How does customer support software help with customer retention?
Good customer service helps create long-term relationships with customers and encourages repeat business. By providing an efficient way for customers to get answers to their questions, customer support software makes it easier for businesses to build trust with their customers and keep them coming back.
What features should I look for in customer support software?
The features you should look for when selecting customer support software depend on the size and complexity of your business. Generally, you'll want a platform that allows easy tracking of customer inquiries, automatic routing of tasks to specific customer service team members or departments, access to detailed analytics about customers' interactions with the company, and multiple communication channels (including live chat).
Conclusion
In conclusion, customer support software serves as an invaluable tool for businesses aiming to enhance their customer service experience. By streamlining communication channels, automating mundane tasks, and organizing valuable customer data, these applications empower companies to address customer concerns rapidly and efficiently.
Moreover, customer service software allows teams to identify trends and problem areas, enabling continuous improvement of their services. By investing in such technology, businesses are committed to building long-lasting relationships with customers and promoting maximum customer satisfaction.